Om Namah Shivay Logistics Pvt. Ltd., a logistics company in Mumbai, is established and managed by a team having an efficient approach and an entrepreneurial spirit. Our team is highly motivated and focused with the right blend of experienced professionals with in-depth understanding and expertise in the freight forwarding and shipping domain. Together we have created a professional and efficient freight forwarding services outfit.
Chairman - Jaggnath V. Joshi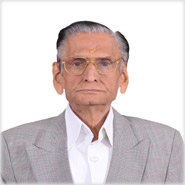 We started our journey in 1960 as Om Clearing Agency and gradually gained recognition as Om Nahamh Shivay Group. Honesty, transparency and ethical codes of conduct have always been our top priorities, which continue to act as guidelines in our process of transformation, right from the point of our inception.
With time, the reins of the business were handed over to Mr. Kaushik Joshi, the Managing Director of the company. Through his dedicated efforts and continuous innovation, he manages the business efficiently taking it to the newer heights with the effective application of modern business practices and tools.
We started as a custom clearance agent in Mumbai, and have swiftly moved across domains, geographies and industries to offer a gamut of logistics services. Our passionate team members matched with their willingness to succeed have constantly been a fuel for our sustained growth.
We nurture our relationship with our clients by steering them in the right direction based on the experience we have gathered in international logistics over the past four decades.
MD - Kaushik J. Joshi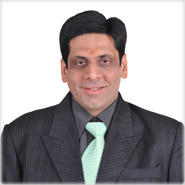 Under the able guidance and mentorship of our visionary chairman, Om Namah Shivay Logistics Pvt. Ltd. has grown enormously over the four decades. He successfully transformed the company from a custom clearing agency into a comprehensive international logistics company.
Our clients are the pillars of strength for our company and the reason for our success. We respect their views and cooperation throughout our growth story and want them to benefit from the solutions we have to offer.
Our competent staff members are our backbone. We have been able to deliver optimum solutions to our clients and accomplish milestones in the entire process because of the enormous contribution and dedication on the part of our staff members.
Directors - Mrs. Amita K. Joshi